10 Legendary Race Cars Of All Time:
Motor
racing
is not an ordinary vehicle. They are the masterpiece that is designed to do just one thing: winning. Its performance is maximized through the development of
technology
and decades of experience in research.
Calibration is sedekimian detail to ensure a mix of different parts of them to achieve perfection. Although the main reason for their creation is to win races, they are sometimes so beautiful, if only considered a single vehicle, where their presence as a fantastic machine.
If seen by the untrained eye, his
technical
ingenuity will not be considered in the existence of glamorous appearance. Most of the cars presented here is a classic car, muscle cars and luxury cars in international races.
The evaluation is based on the form, concept, beauty and glory in the world of auto racing or the highest amount wins the World Cup, so it is not expensive on the basis of type or brand of futuristic cars.
1. 1957 Ferrari 250 Testa Rossa
This car is regarded as one of the most amazing among the list of Ferrari. Only 22 cars made between 1957 and 1958. Still would cost a total of 5 million dollars if one of these cars were purchased today.
autoevolution.com
priuschat.com
More after the break...
2. 2003 Bentley Speed
Created for one purpose, namely to win the
LeMans
24 hour race. After 73 years at Bentley is awaited, Speed ​​made again and come up with a great breakthrough. Despite having to wait for 2 years to test his prowess, Speed ​​still stand to be No. 2 on the list of the greatest racing cars.
www.idcow.net
3. 1968 Ford GT40 MK II
In the championship, LeMans only saw one car in the history of the tested prowess for 2 times. Ford GT40 MK II is the golden horse which was created to score victories in 1968 and 1969.
www.modellbau-ostheimer.de
www.westsidecruisers.com
4. 1997 Mercedes Benz CLK GTR
Mercedes-AMG
make this masterpiece to race in
FIA GT Championship
in 1977. Mercedes also built several models to use public roads even if they turn out to be the winner of street racing
image.motortrend.com
5. 2005 Aston Martin DBRS9
Iron horse on this one was built to compete in the FIA ​​GT Championship and the championship 24-hour LeMans. DBRS9 has a twin that was built as a cheaper model
www.idcow.net
6. 1966 Ferrari 330 P3
Ferrari 330 P3 Ferrari regarded as the most beautiful car ever made. This also brings the technology of fuel injection into the main model in Ferrari
www.scorpiocars.net
flickr.com
7. 1965 Shelby Daytona Coupe
Iini car created just for the purpose of racing cars. Between 1964 and 1965 only six cars made.
www.egmcartech.com
assets.speedtv.com
8. 1971 Porsche 917
In Le Mans in 1970 and 1971, Porsche guarantee they will win the overall championship. With a top speed over 240 mph, the Porsche 917 is a magic machine that brought the driver to victory.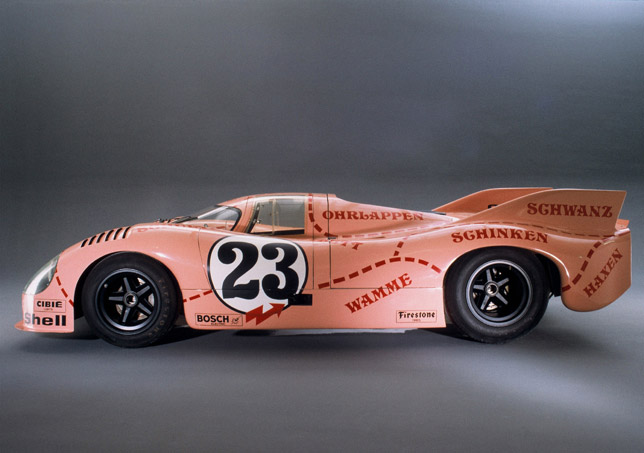 www.automobilesreview.com
9. 1969 Dodge Daytona
Dodge Charger Daytona's considered to be a "messenger model" car type rear cockpit in 1969. This car has a maximum speed of 205 mph and 1200 pounds of down force on the front and 600 pounds of down force behind
www.musclecarclub.com
memimage.cardomain.com
10. 1954 Jaguar D-Type
Unique Jaguar D-Type made just for racing purposes. The car is powered by a 6 transmission. Jaguar D-Type was the car that first introduced the style based on the aircraft aerodynamics to car design.
www.ridelust.com
pictures.topspeed.com
Like this post?
More Cool Posts...